At-a-Glance
The Searidge Recall application is a pivotal component of the replay solution. Recall allows for searching and replaying individual camera views in either individual streams or synchronized as a full playback set. The streams can be immediately played back, or exported to file and downloaded to removable media, in configurable time segments.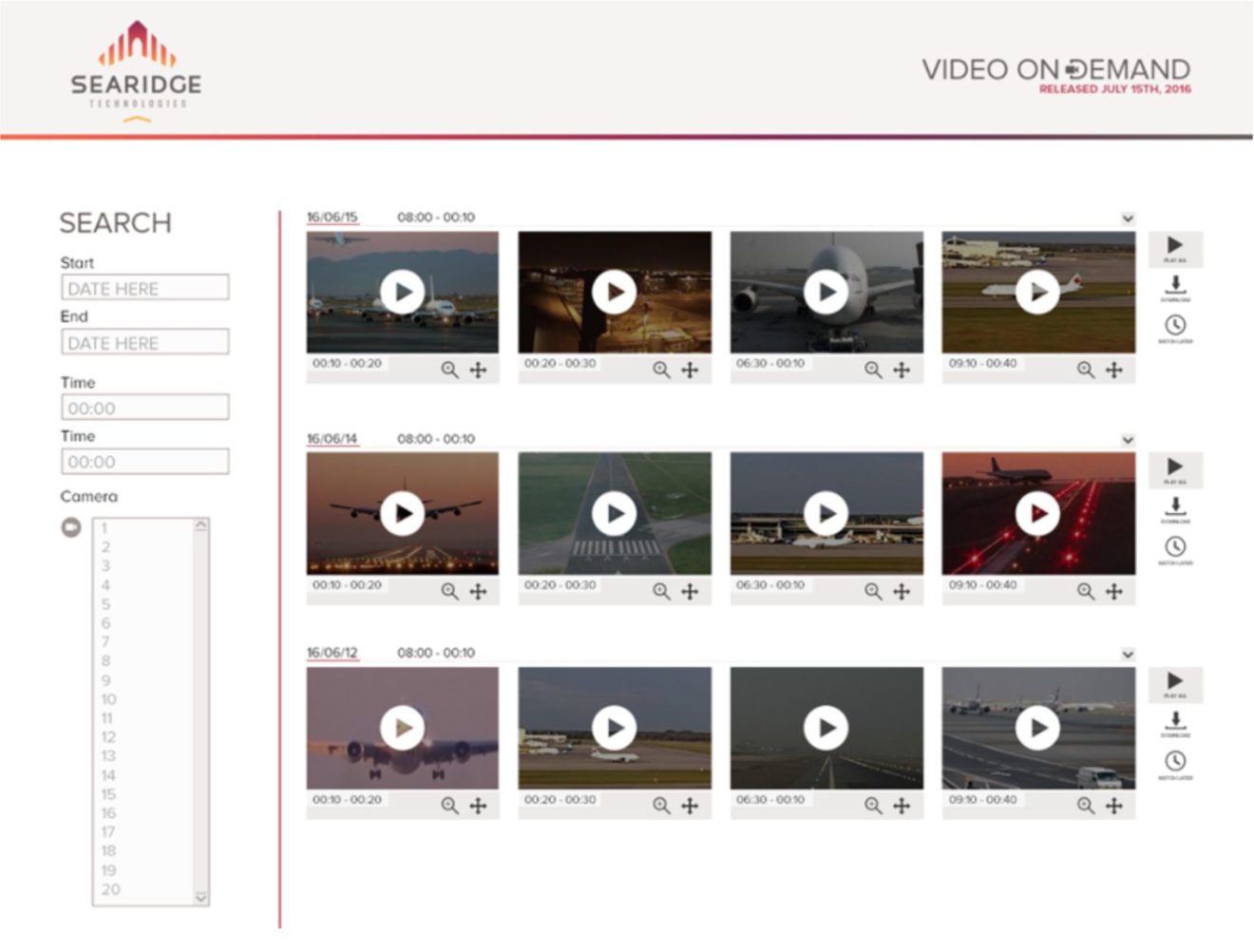 The solution includes utilities to allow copying of or recording of data onto externally provided offline storage media. Archived files can be recorded to local drives, then copied to any network-attached storage location via OS-level file sharing. Full playback sets can also be streamed over the network from Recall. 
The Archiver appliance is continuously writing video data to the archiving servers as arrays of raw, unedited video files – organized by time and camera type. Recall will open and read sets of these files for playback to the playback stations based on the search criteria entered by the user (i.e. date & time of event, time span to play, which cameras to play, etc.).