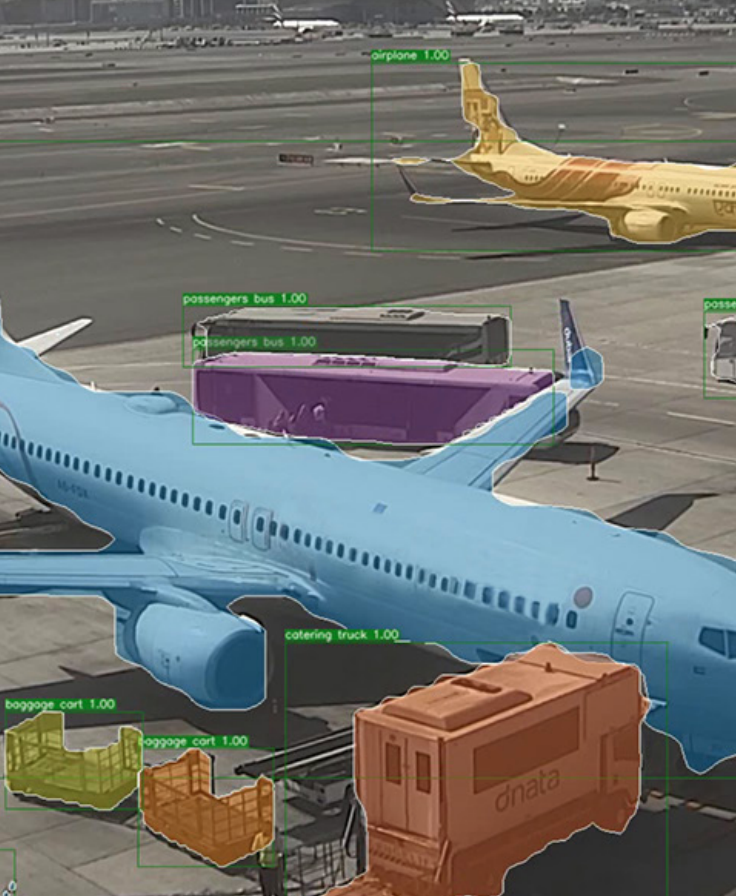 At-a-Glance
The algorithm is learned, not designed
Non-technical users can develop AI solutions
Output confidence is provided
Noise resilience by design
Potential to speed up system development
Recognizes patterns in enormous amounts of data at speeds that greatly surpass human capabilities
Ability to simultaneously process data from different sources such as video sensors, ATC radio, ADS-B, and airport operations systems to identify patterns
Helps controllers and operators make more informed decisions
Not a replacement for human control
Alerts ATC stakeholders about potential incidents before they happen by comparing data
Enables easy development and implementation of new operational solutions that enhance ATC and airside safety and improve efficiency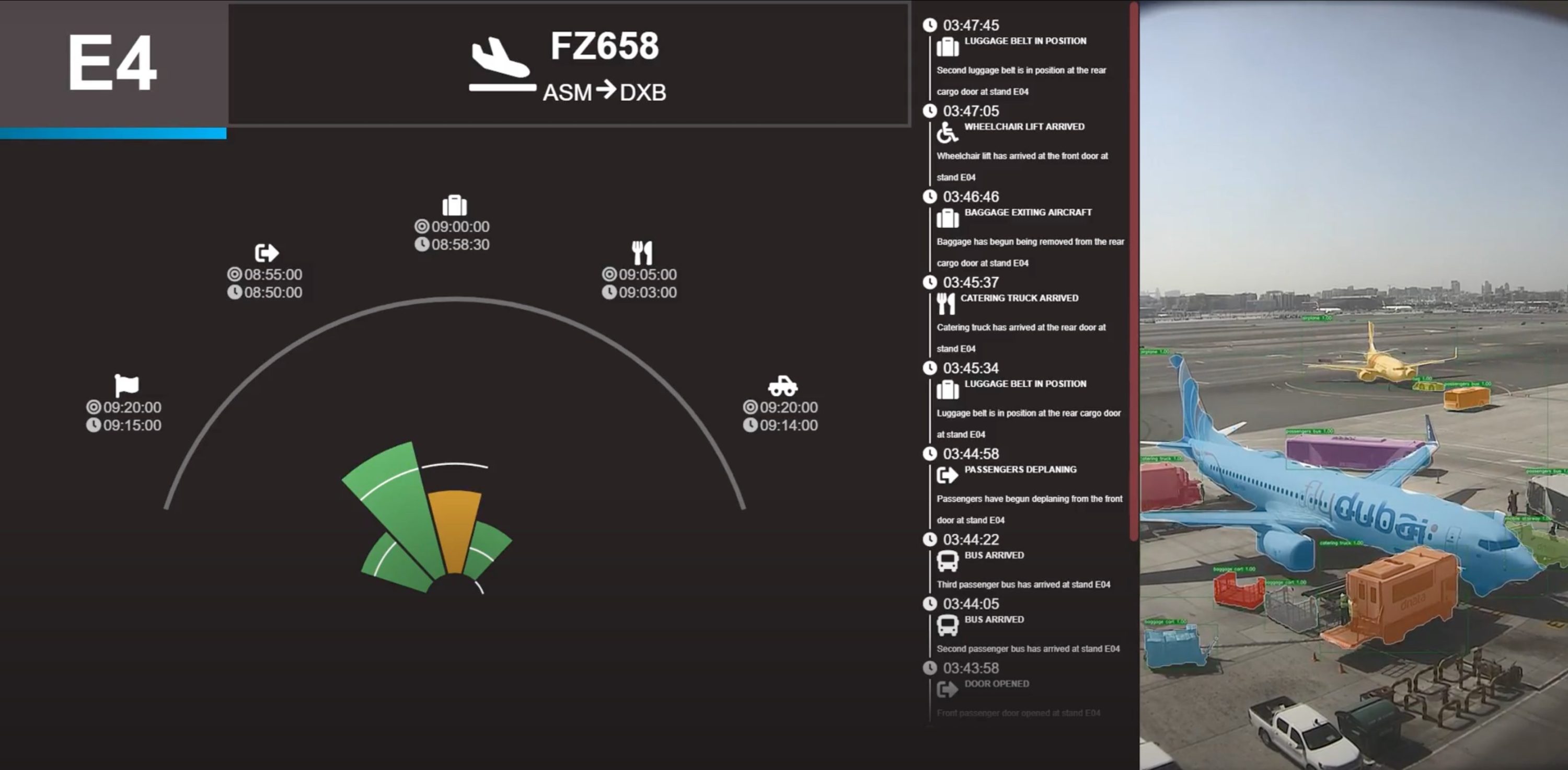 Meet Aimee
Artificial Intelligence (AI) is a flexible technology with a diverse set of applications, allowing it to be applied to numerous ATC and airport systems. AI can enhance any task from management and training through operations and maintenance.
Aimee is Searidge Technologies' advanced neural network framework for the development of Artificial Intelligence (AI) based solutions for ATC and airport efficiency. Searidge has been pioneering the use of  artificial intelligence in the industry for several years with its' vision processing/remote tower technology. Leveraging this experience into the development of Aimee and extending the platform to include new functional areas has laid the foundation for an exciting new era in ATM technology. Aimee has been developed to greatly simplify the configuration and training of neural networks with large and complex data sets; to allow the continuous evaluation and testing of output, and most importantly, to predict and certify performance within a safety critical context.
Aimee has three key functional areas:
Aimee allows ATC and airport stakeholders to leverage deep learning in each of these functional areas to build robust and safe AI-powered applications.
Computer Vision Processing
Detection, Tracking, Classification
Aimee is trained to understand the visual characteristics of objects of interest (e.g. aircraft, vehicles, humans etc.) using a set of archived video footage, typically generated as part of the design and deployment phase of a project. After the training is complete, the engine can detect any objects of interest within the coverage area of the cameras, without any other external data or sensors.
Additionally, Aimee has the capability of tracking vehicles around the gate and in the FOV to provide a complete picture of all activity on the non-movement area. Aimee can also be used to automate PTZ cameras to follow objects of interest without operator control. This would allow a controller to select an aircraft on the display in order to allow the PTZ to automatically follow the aircraft; enhancing a controllers overall situational awareness by constantly allowing for an aircraft to remain in line-of-sight.
Aimee also includes a rich visualization layer, allowing data to be presented to the display intuitively as well as providing a user-friendly HMI for configuration. Aimee can also incorporate existing ASDE-X or other situation awareness data, in order to reuse existing tag data to visually identify targets detected through the cameras.
Natural Language Processing
Controller-Pilot Communication
Aimee is trained on transcribed ATCO and pilot voice communication to enable AI voice technology to potentially automate the departure clearance delivery process at smaller airfields. The system could provide departure clearances requested by aircraft while on the ground waiting to commence their journey.  It does not extend to any permission to start engines, leave stand or manoeuvring of aircraft at an airport.
The Aimee Voice Services (AVS) solution uses radiotelephony (R/T) transmissions from the pilot to initiate operation. The solution interprets the pilot request, checks against the existing ATC flight strip system and then responds to the pilot with the appropriate clearance or request for clarification. As with the transmissions from the pilot the solution uses R/T to communicate with the pilot. The goal is to remove this interaction with the pilot from the current ATCO workload.
Hold Line Surveillance
The Hold Line Surveillance System (HLSS) is configured with zones for all runway hold lines and receives the AI detection data and determines whether an aircraft is on the hold line or has passed it. The HLSS holds configuration data for all runways on the airfield as well as for all cameras and can associate camera views (and the generated AI detections from those cameras' streams) to the airport runways.
In a pioneering trial at Heathrow Airport (LHR), Aimee will be used to help regain the 20% in lost traffic capacity caused by low cloud and reduced visibility. By mounting cameras at ground level facing runway exits, Aimee will have full visibility of the aircraft. Aimee uses advanced AI segmentation algorithms to determine the aircraft positioning and informs the end user when the aircraft clears the key thresholds.
Benefits
Operational resilience
Increase arrival capacity
Reduce fuel burn and emissions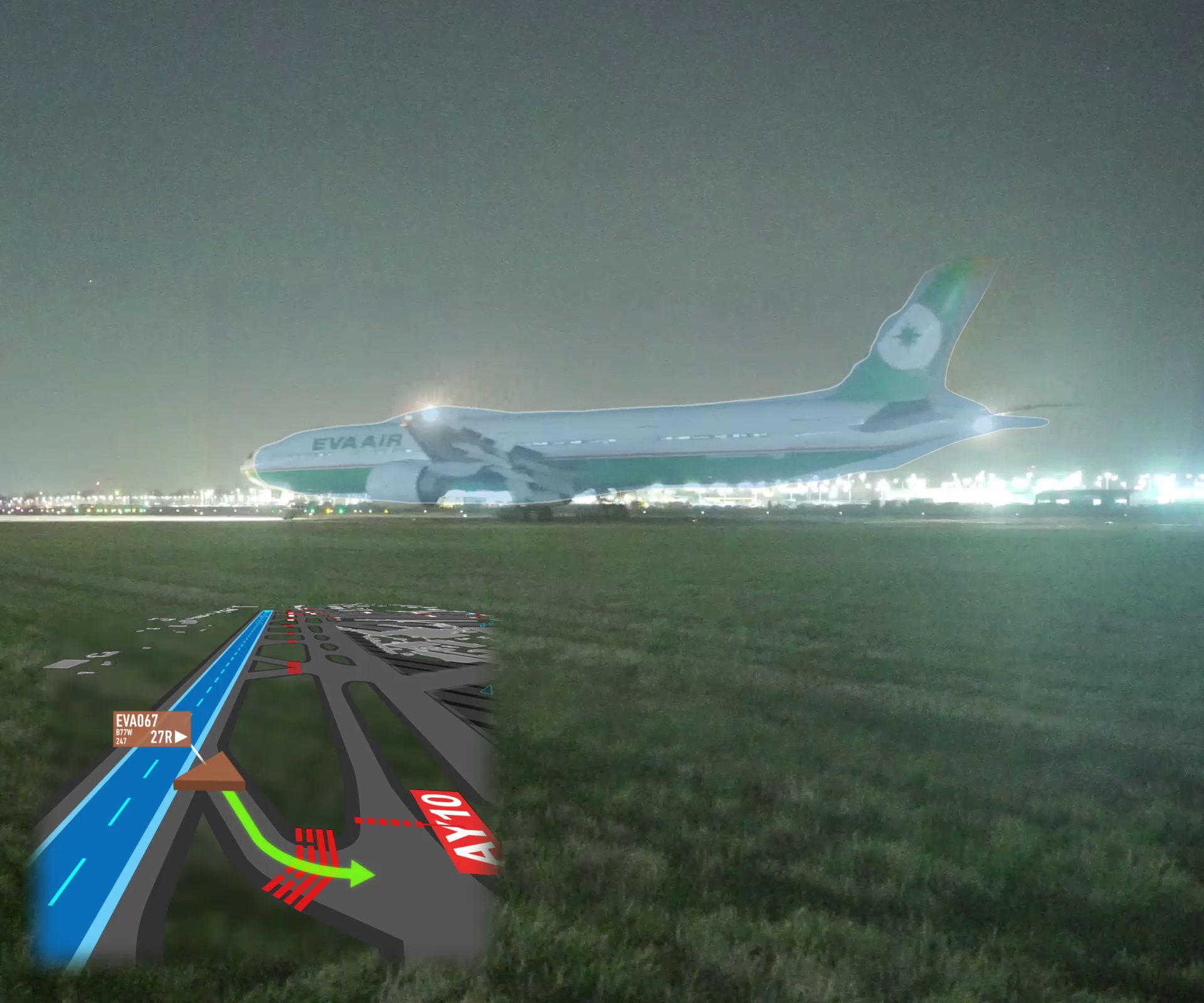 Gate Management
At Fort Lauderdale-Hollywood International Airport (FLL), Searidge has installed a vast array of cameras providing substantial coverage of the airport surface. Aimee crunches this data employing advanced object detection, recognition and classification in its artificial neural network to detect aircraft at the gates. The system then uses these aircraft detections and their proximity to the airport gates to provide FLL staff with gate statuses for virtually all the gates.
Benefits
Automatic gate occupancy detection + Integration with the airport FIDS
Remote apron management
Enhance situation awareness
Other AI Applications
Remote De-icing
Using the Aimee visual processing engine, we can provide a state-of-the-art automated de-icing marshaling system. Combining the power of Aimee, with cameras installed around the de-icing bays, we are able to detect aircraft in real-time and not only automate but further enhance the de-icing process
Benefits
Increase efficiency and accuracy + Reduce operator workload
Increase throughput
Smart Stand Management
Aimee enables dynamic stand management; advising controllers of optimal resource allocation in real-time by learning from historic, live and scheduled operational data. Aimee is able to recognize a range of aircraft turn-around events, such as aircraft block on/off, service vehicle arrival/departure, and cargo and passenger onloading/offloading.
Benefits
Real-time gate turnaround event detection and timestamping
Improve on-time performance
Optimize available infrastructure
Reduce controller workload
Predict delays before they impact performance
Traffic Lighting Automation System (TLAS)
The Traffic Light Automation System (TLAS) uses AI detections to allow operational staff to view and control traffic activities at road/taxiway crossings from a remote location at the airport.
The system is controlled using Aimee, integrated with the airport's Advanced Surface Movement Guidance & Control System  (A-SMGCS) to detect the position of aircraft. The positional data then drives logic to determine what signal to send to electronic sign boards at either end of the crossing. The system will alert vehicles to STOP or PROCEED WITH CAUTION across an active taxiway.  Operators have a 4K stitched view of the crossing, and a touchpad to control the crossing in a manual, semi-auto (suggestions) or a fully automated (sign board controlled automatically) mode.
Benefits
Enhance safety by reducing the risk of conflict between taxiway and road traffic
Decrease delays to road users