Who are Ridgies?
We are a diverse group of hardworking innovators, critical thinkers and problem-solvers.  We thrive in an environment that promotes teamwork and provides us opportunities to challenge ourselves, learn and grow. As a global organization, we have had the privilege of working with clients across the world and our diverse customer base has provided us with global insight and experiences.
Collectively we speak over 20 languages and have travelled to 91 countries; which accounts for almost half of the countries in the world.
Half of us are night-owls, like sweet treats and believe pineapple belongs on pizza.
The other half are early risers, all salty and think pineapple has no business on pizza!
What we do
Everyone is familiar with the traditional, iconic air traffic control tower found in airports around the world. As the industry moves to "Smart Airports", technology offers new, enhanced ways of managing traffic in and around the airport.
Using video-based technology and artificial intelligence, we are able to offer our customers operational enhancements, collaboration and automation, to proactively transform the way they offer and deliver services to meet changing demands. With technology at over 40 sites in 25 countries, we are a global leader and preferred partner for Digital Towers and Advanced Airport solutions.
At our core
At Searidge, we share a common set of core values that shape the way we work with each other and how we conduct our business.
We are one
One team, No exceptions. We are a group of strong and diverse individuals unified by a clear common purpose.
We live and breathe innovation
We pursue new creative ideas that have the potential to change the aviation industry.
We are accountable
We acknowledge and assume responsibility for actions, products, decisions, and policies.
Integrity is our foundation
We act with honesty and honor without compromising the truth – this is how we deal with customers, partners and each other.
We pay it forward
We contribute to our community and demonstrate corporate social responsibility.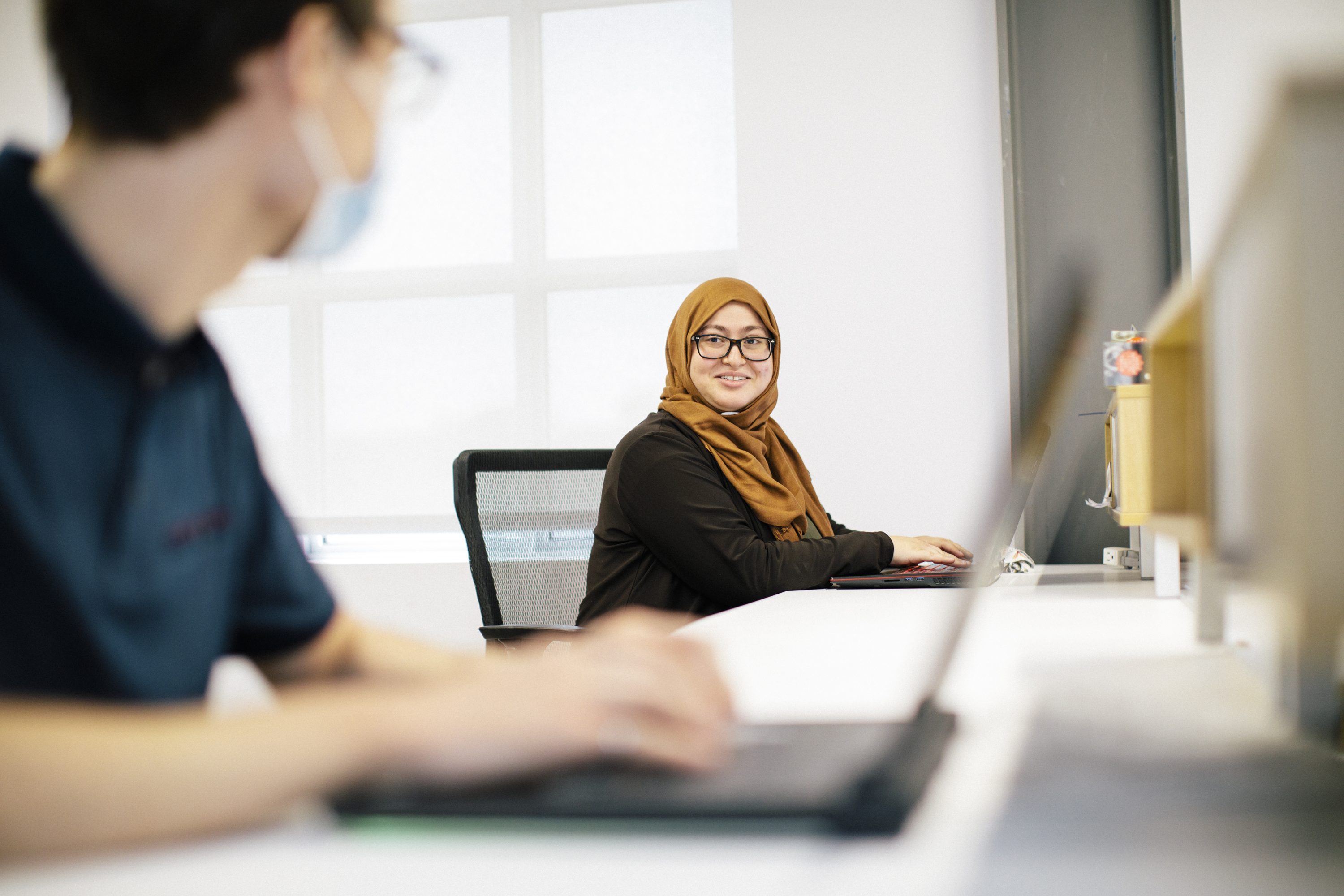 How we work
Our office is headquartered in Ottawa (Canada) but we have team members located across the globe including Singapore, Hong Kong, Portugal, the UK, Germany and Dubai; making collaboration and communication key to our success. Our local and virtual teams have access to resources, applications and systems to help facilitate the collaborative process necessary to deploy solutions around the world.
Our Head Office is now open and continues to follow local public health and safety recommendations to ensure the well being of our staff. We have adopted a hybrid work model which provides our employees a balance between in office and remote work. This model promotes flexibility, as well as  teamwork, collaboration, and mentorship opportunities.
What we offer
Competitive Salary & Benefits
Flexible Work Schedules
RRSP Matching
Healthy Lunch Program
Fitness Subsidy
Commitment to Professional Development
Team-Building Activities
International Travel Opportunities